WARNING: new -i snor vinyl record, to be released on SKRAT Records soon!!
Artwork by Pawel Nowakowski.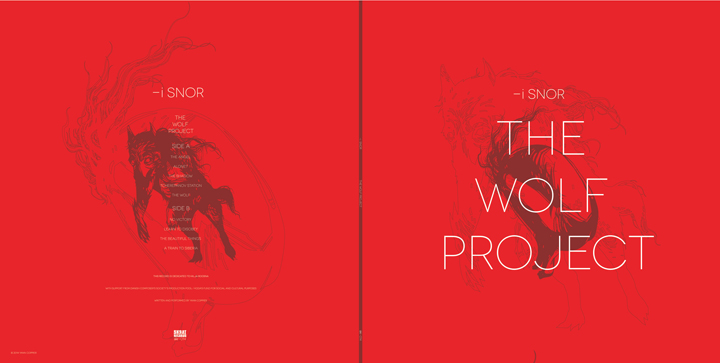 -i snor – The Wolf Project: this record comes from the eponymous contemporary dance act, choreographed by Kenneth Flak and Külli Roosna.
More about Yann Coppier's music on Soundcloud, or -i snor's old website.
You can order the record there.
To get back to Studio Ovale's website, click HERE.