02.04.2018
It has been a million years, but I am starting to update this website again. In the meantime I have changed my views on my work quite a lot and have started doing some artistic research on the way we use sound, and the way we create it. It is called "Poetics of Sound and Sonic Dramaturgy", and is financed by the Danish Ministry of Culture. More soon, after I have updated everything in here first. I started by integrating the various live shows I have done so far, down to 2005.
02.02.2014
I am incredibly happy to announce the soon-to-come release of The Wolf Project, my new vinyl EP as -i snor on SKRAT records !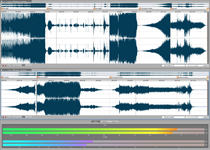 30.01.2014
I just got hired as head of the Sound department at the Danish National School of Performing Arts(Statens Scenekunstskole)… starting in March 2014!!
17.12.2013
After coming back from Greenland and spending a whole year working on different projects when not teaching, I was asked to make quadriphonic live sound for an installation involving 43 drones painting on a canvas while flying in a cage! Please notice the sound here is partly binaural – try using headphones!

15.03.2012
Been living in Greenland since a month and half, facing the cold and the beautiful. In the meantime the Violet River record was released on Brumtone and I am working on "the Wolf Project" for Kenneth Flak (contemporary danse) and "Miniyamba" for Luc Perez (animation movie)… while recording floating ice and greenlandic language, of course. You may check Luc's beautiful former movie, "Shaman", about… Greenland. Music & Sounds by Rasmus Lyberth.

Shaman from luc perez on Vimeo.
21.06.2010
You may now watch the Ircam conference I did about my work with English subtitles here: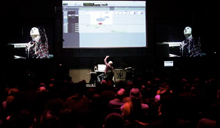 Apart from that I am back on my record, and some new projects to come with record releases to come soon… Very soon!
04.04.2010
My collaboration with WHOURKR has come to an end. I'll be working (almost) exclusively on the next -i snor album from now on, and will publish some of my experimentations on my Love is for Losers page on Facebook in the meantime.
Meanwhile the conference at Ircam (which you can now see in French on this website) has been put on AVID's official channel here.
19.01.2011
Preparing for the big show at IRCAM, Paris where I'll be showing my work as a Sound Designer for the new AVID Pro Tools 9, the 29th of January – in French.
Link here !!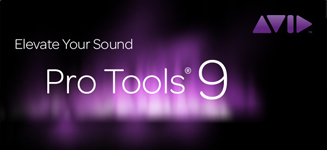 26.10.2010
Teaching about sound, recording, mixing and mastering for the week at the Media & Sono Communication department of University College South Denmark, in Haderslev. Check this!
UC Syddenmark – Mediesono
17.10.2010
Bringing back the old Flash website for my -i snor solo project, still nice to see and play with… and just finished 3 masterings for Djuma Soundsystem!
-i snor (click on the picture)
15.10.2010
New movies added, and quite a few to come soon.
1 animation film, 8 jingles for MTV England and 3 movies from an art installation.
27.09.2010
Making music for MTV Australia and TOIL (Motion Graphics from Boston), plus sound design for WIDEX in Denmark. Cool jobs! Sadly then, the album will wait a little more… In the meantime and while teaching music for movies in Paris I bought a cheap Kurzweil K2600RS, which was deficient. Took me one whole week to repair it.
GRZZZZZT, BLRRRG, SCHKRRKRKRKKKK !!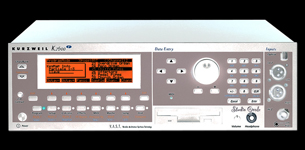 13.09.2010
Teaching music for movies in ATLA, music school in Paris for a week. Will be back to the next -i snor album right after that.
08.09.2010
New collection of flyers!
06.09.2010
From the newest issue of DECIBEL MAGAZINE #72 – in the Call & Response article about WHOURKR's "Slaagt":
"Now this is marvelous, something really fascinating and perverse. It kind of sounds like a digital pig being tortured and edited at the same time, then it breaks down to this melancholy piano and voice interlude, reminiscent of Robert Wyatt/Soft Machine, then back into the slaughterhouse again. I LOVE this. Who the fuck are these geniuses?"
– Chris Connelly (Ministry, Pigface, Pailhead, Revolting Cocks, High Confessions)
01.09.2010
New crazy synth loaded with whatever – BLOAP, KRRRZ, GUIIIR.
29.08.2010
-i snor concert in Paris, l'International.
10.08.2010
One week in Grimstad (South of Norway) with choreographers Kenneth Flak and Külli Roosna + 8 local dancers to create and perform "the Wolf Project" in an amazing outdoor location. Pictures to come soon.
12.02.2010
-i snor and WHOURKR, 2 concerts in Moscow.
09.10.2009
-i snor live in Brorsons Kirke, Copenhagen, for Kulturnatten.
01.10.2009
Old live pictures…